Gymnasia
Date and time
26 September — Thursday
16:00-16:15
Gymnasia
The presentation will be focused on the latest work by Clyde Henry Productions - Gymnasia
Step into the stillness of an abandoned school and enter GYMNASIA, a place where the ghostly ephemera of a lost childhood await you. Recall the particular sights and sounds of a child's world through the echoes of ball games, school lessons and choir recitals. GYMNASIA reanimates the memories of those forgotten days.
This groundbreaking, cinematic VR experience is the first collaboration between the National Film Board of Canada, Felix & Paul Studios and Clyde Henry Productions. The project flawlessly blends 3D 360-degree video, stop-motion, miniatures and CGI, and pushes the art of puppet animation into uncharted territory. GYMNASIA is a dark dream – unsettling and weirdly wonderful. It's the first VR experience to induce the elusive anxiety that occurs when the lines between what's real and unreal are blurred beyond belief.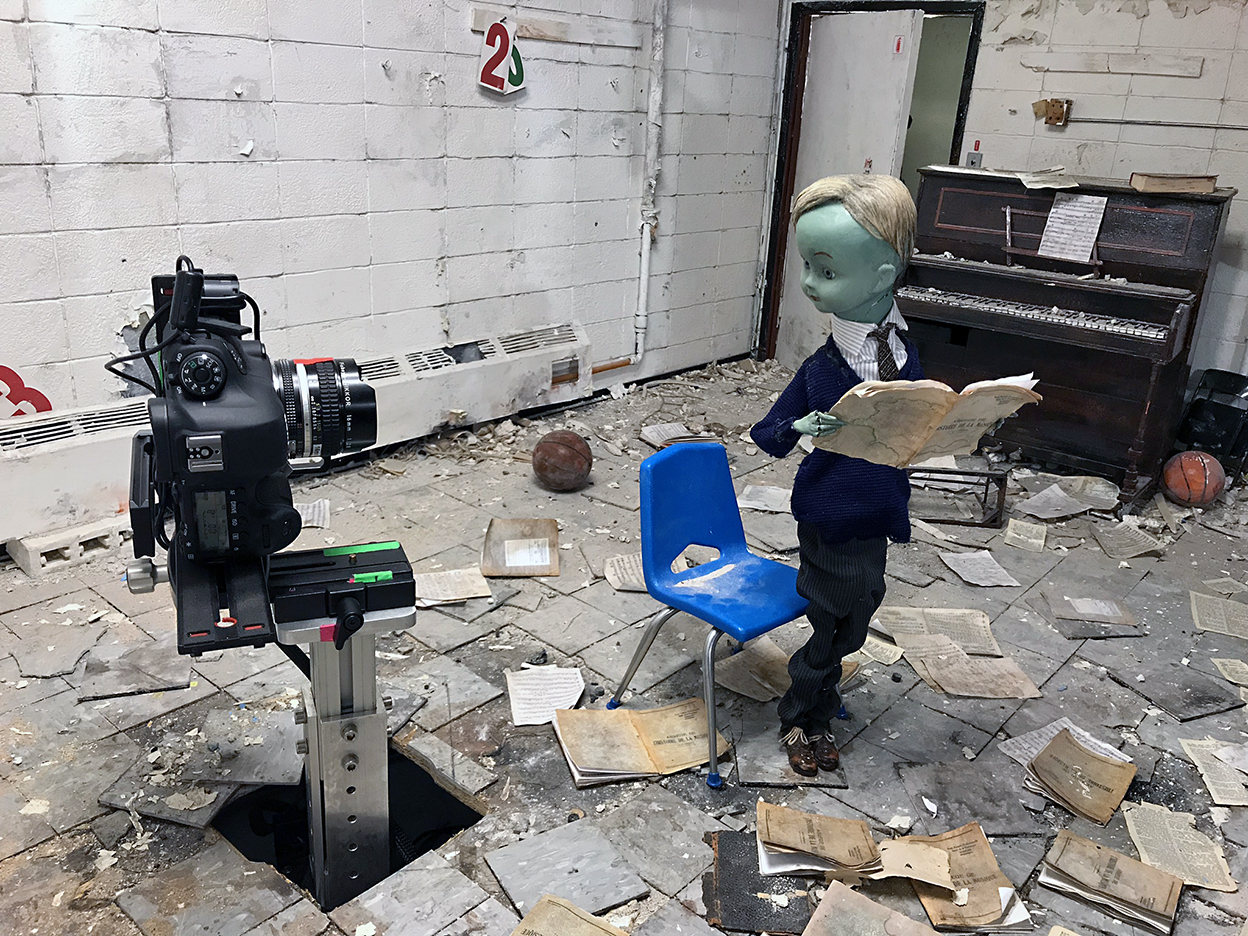 GYMNASIA pushes the art of puppet animation into the 21st century, putting the viewer eye to eye, face to face, with a puppet.
This mind-bending six-minute VR feat takes the cinematic form to new places. For the first time, a CGI art experience masterfully blends the timeless artistry of puppetry, the tactility of stop-motion animation and the endless possibilities of VR and CGI—all flawlessly filmed in 3D 360-degree video. The result is a startling, life-like immersive environment that envelops the viewer in a surreal waking dream.
GYMNASIA was born from the memories and imaginations of stop-motion animation masters Maciek Szczerbowski and Chris Lavis (Clyde Henry Productions). The project reflects a humble nod to Polish theatre director Tadeusz Kantor's seminal work, The Dead Class (1975), which explored the power of abandoned objects and spaces, and the impossibility of returning to one's past.
To realize this singular VR experience, Lavis and Szczerbowski joined forces with the NFB Digital Studio and world-renowned VR pioneers Felix & Paul Studios. By combining stereoscopic 360-degree photography with puppet scale and geography, Felix & Paul's team, from camera to VFX artists, produced a stunning recreation of the stop-motion world imagined by Lavis and Szczerbowski. Musician and longtime Felix & Paul collaborator Patrick Watson created the haunting and hypnotic soundscape that brings this hallucinatory past to life.
Dark and weirdly wonderful, GYMNASIA effortlessly recreates the feeling of uncanny anxiety that occurs when the line between real and unreal is blurred beyond belief.